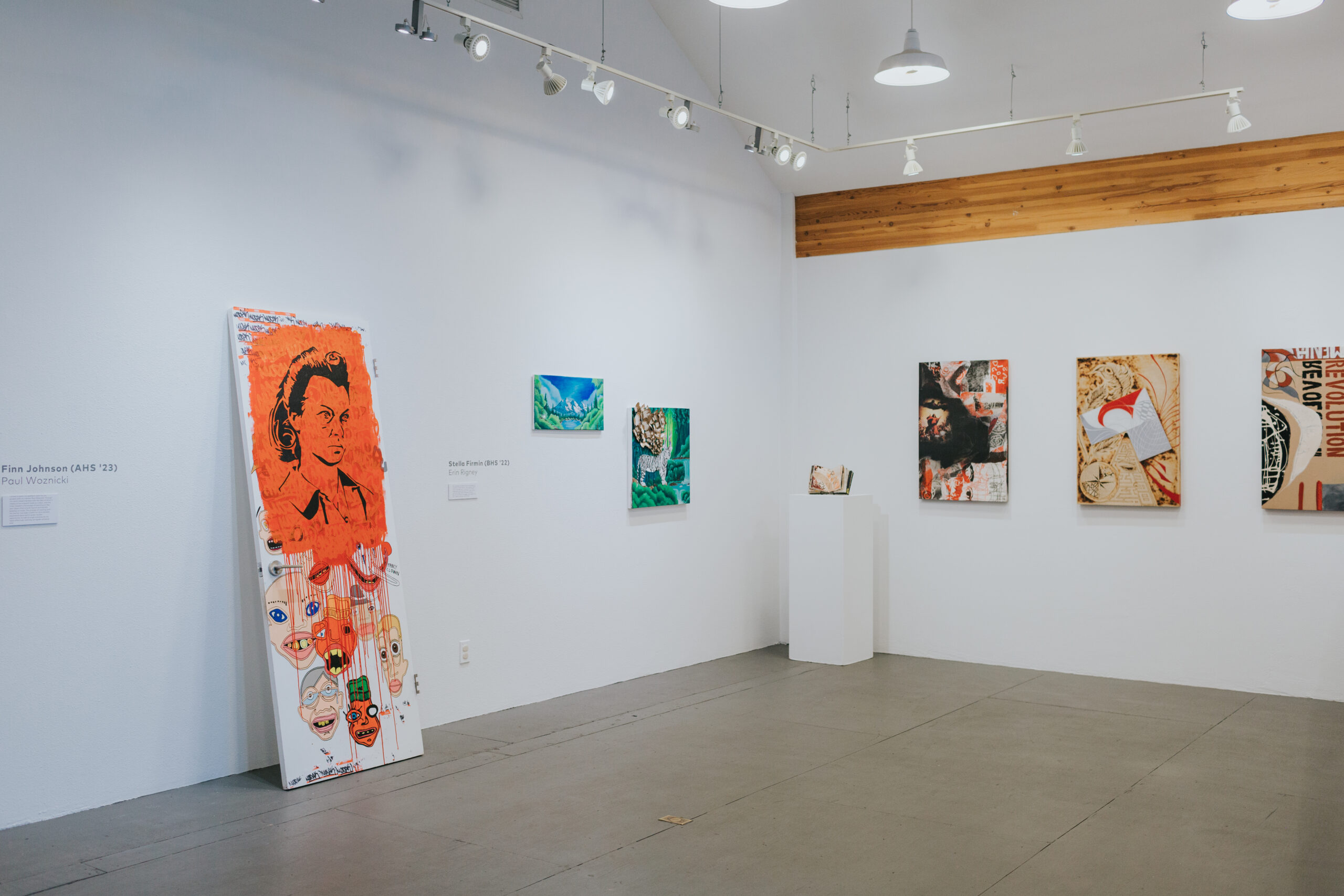 CLAUDETTE CARTER ART MENTORS PROGRAM
ANNUAL EXHIBITION
23 April – 21 May, 2021
The Art Base is pleased to present the annual Claudette Carter Art Mentors Program Exhibition (CCAM) featuring participating Mentee artists and their Mentors: Finn Johnson (AHS '23)/Paul Woznicki; Stella Firmin (BHS '22)/Erin Rigney; Danny Carreno (RFHS '21)/Reina Katzenberger; Tashi Jackson (CRMS '22)/ Staci Dickerson.
CCAM is designed for high school students who are interested in a career within the arts. Participants are selected after a competitive application process. Paired with a working artist, mentee and mentor work together to create a project from concept, through creative process, to professional exhibition. Together they must establish effective lines of communication, problem solve, and ultimately create art during a five-month period of time. The mentors are all volunteer professional artists.
The CCAM program was founded to honor Claudette Carter, who passed away in 2007. Claudette demonstrated an incredible commitment to community and arts education—believing day in and day out that lives are transformed through art. Claudette worked in fashion design, styling, and set design industries. Her interest in myriad elements of design inspired the Art Base to create opportunities for Roaring Fork Valley youth to learn more about what it takes to pursue a career in the arts.
Each piece is for sale, click below to purchase. Contact info@theartbase.org with questions or for more information.
HEATHER CHERRY
5/28 – 6/25
CHARLES J. WYLY GALLERY
The Art Base exhibition program focuses on opportunities for solo, group, and guest-curated exhibitions for Colorado-based artists, with an emphasis on those living in the Roaring Fork Valley. Artists selected by our Exhibitions Committee can be at any stage of their careers. We strive to achieve diversity in topics and media, and we give preference to proposals of recent or new work that has not been previously exhibited in the Valley.