MARCIA WEESE
ABOVE|BELOW
19 March – 16 April, 2021
The Art Base is pleased to present ABOVE/BELOW, a series of monotypes by Marcia Weese that explores the relationship of the worlds above and below the surface. Weese explains, "This exhibition ruminates on the juxtaposition of these two worlds and asks the question, can we synthesize these realms to come into better balance as humans?"
With a background in sculpture, Weese is drawn to the ephemeral quality of works on paper. Using three different printing processes, and sometimes combining them, she elicits mysterious and totemic images that seem to glow from within. Weese's printing technique involves building layers of color with printing ink and 'carving' into the color field by wiping away pigments to reveal forms and hidden images.
Weese spent her childhood in Chicago roller skating between the dense urban landscape and the natural world — her deepest artistic inspiration. Weese's prints have been described as "intimate, enigmatic portraits of elusive moments that land somewhere between shadow and memory."
Each piece is for sale, click below to purchase. Contact info@theartbase.org with questions or for more information.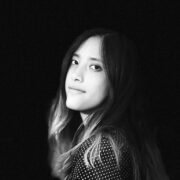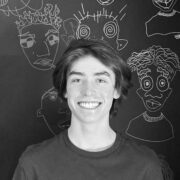 CLAUDETTE CARTER
ARTMENTORS PROGRAM
4/23 – 5/24
CHARLES J. WYLY GALLERY
The Art Base exhibition program focuses on opportunities for solo, group, and guest-curated exhibitions for Colorado-based artists, with an emphasis on those living in the Roaring Fork Valley. Artists selected by our Exhibitions Committee can be at any stage of their careers. We strive to achieve diversity in topics and media, and we give preference to proposals of recent or new work that has not been previously exhibited in the Valley.